Lease & Rental
LOOKING FOR A PRINTER LEASE & RENTAL SOLUTION?
We specialise in leasing, selling, and repairing Xerox products.

Competitive Pricing

Fully Insured & Licensed

Top-Notch Customer Service

Experienced Technicians

Country-wide Delivery & Installation

 Agreeable Photocopier & Printer Repairs Service Fees

100% Committed to Providing Quality Products

Rent/Lease Mono, Colour, A3, Multifunctional Printers & Copiers
AAR Technologies Printer
 

Lease & Rental
Typically a lot of businesses will be looking only at the option of buying a machine, and there are a lot of good things about the idea of owning your own machine for your business needs. When you choose to buy a machine, you have total control over it. You are going to be able to do what you want with it, and move it where you want. Buying gives you ownership rights over the machine. Sure, it's sounding pretty good right now, but there are some other important pros and cons to know about so that you can make an informed decision.
Pros:
Buying gives you total control:Owning your own printer/copier, as mentioned, gives you total control. If you're a business person who craves that control, it may be worth considering just on that fact alone.
It allows you to choose the ideal model for your business: When you're looking at renting or leasing, sometimes the stock is limited. So, buying allows you to find the specific model that you want, even if it's considered obsolete, and you can use it to move your business plan forward, too. You aren't using catalogue options, so you can get the perfect one for you, even if it seems like it's off the beaten pack.
It'll move with you: If you move offices, up-size or down-size, this Sydney photocopier is going to be making the move with you. It'll help you keep up-to-date with all of your printing needs as you go from office-to-office, and it's certainly going to be useful when you move locations, so it's great to know it'll always be there with you.
It'll be at your side for a long time: On that same note, these commercial machines are meant to last, so you'll find that it is going to have a long, hard-working life and will serve you faithfully for many years to come. Knowing that you are making a quality investment will give you peace of mind
Cons:

It will become old technology, fast: When you're making a long-term investment, you want to know that it's going to keep from depreciating too fast, and, unfortunately, that's not the case with a copier. The technology develops and progresses at an astonishing rate, and that means that you won't be able to get by with your older machine after new innovation and upgrades start taking over. In saying this, not all photocopiers are created equal. Older model Xerox photocopiers are just as good and are even better when compared to brand new models of competing brands.

It is expensive: These things are huge and heavy-duty; and because of this they tend to have a costly price tag. While it's a worthwhile investment without a doubt, it's going to cost you quite a bit, especially when you are a smaller company just starting up, or you aren't sure how big your business is going to be.

Your needs may change: Whether you're growing or downsizing, it's hard to buy something that is going to be in your office for years when a business can change in a matter of weeks. Your needs may grow to the point where you need a bigger machine, and so on. You can't possibly anticipate all of your needs, but when you purchase this kind of machine, it may limit you.

They can be hard to change: Once you've bought a photocopier/printer, you won't want to buy a new one, so it can be hard to accept that technology is changing to the point that you need to buy a new one. That difficulty in changing may limit you in terms of what you can do with your budget and your business.

Warranties may not cover all needs down the road: Warranties are tricky enough in the first place, but fast-forward a few years and you may find that the warranty becomes void or it only covers a fraction of what you thought. Since it will be getting a lot of use, you need to keep that in mind and be very careful in your selection. Make sure you get everything in writing, including your Sydney photocopier lease.
Buying a printer/copier is a great idea when you're looking at your business' needs, but there are also some serious drawbacks to think about in order to make the right decision for you and your business. Photocopier rental is going to offer you a lot of the same perks – with fewer drawbacks – so that you can still have your options in place. Let's take a look at that and see how it stacks up.
Pros:
You can upgrade at any time to newer technology: If you find that you need to upgrade to a bigger or newer copier after a year or two, you'll be able to do so when you're leasing. These kinds of agreements are intended to help you move and adapt to the changes as they come, giving you the comfort and freedom to upgrade as technology advances without spend.
Many repair and maintenance packages exist:You can find a series of packages out there for both repair and maintenance so that when something breaks down or needs to be replaced, you won't need to reach too deep into your pockets. This allows you to be more at ease as you plan for your business' day-to-day operational needs.
It offers convenience and practical comforts: When you have a modern machine or the latest one, you get access to the latest technologies which make running your business easier.
It offers convenience and practical comforts: When you have a modern machine or the latest one, you get comfort and the convenience of new technologies. As far as practicality is concerned, this is going to be just as heavy duty and long-term as when you buy one because it's the same machine, the same professional degree of design.
There's always room to negotiate:From premiums to rates to maintenance packages to actual models, there is always wiggle room when you're looking at leasing your copier or printer. You can't always do this when you're buying a copier or printer from a dealership.
Cons:

You don't own it: While leasing is great, it should be remembered that you aren't going to own your machine. While this is great when you're moving (one less thing to move), it does mean that you have to always keep that thought in your mind in terms of wear and tear. There are some people who really don't like the idea of leasing. You don't own it, plain and simple.

You have to watch premium prices and contract rules: As with any kind of financial-related paperwork, you want to make sure that you aren't getting stiffed in terms of what you're looking to get done for a deal. Watch premiums, packages, and timelines so that you know what you're getting into and how it's going to work every step of the way.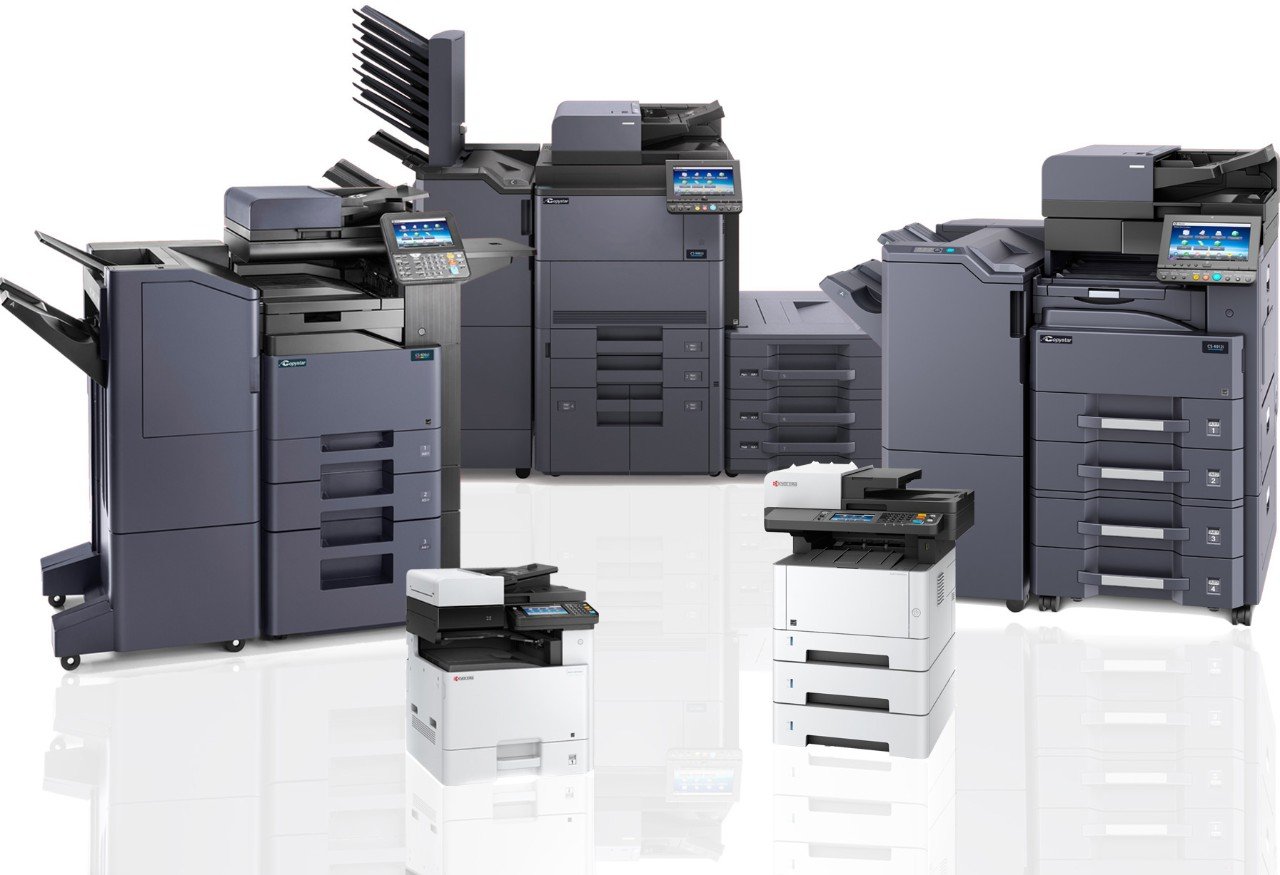 There are a lot of potential positive things to look at with leasing a copier or printer and you will definitely want to think about it and see if you can find a way to make it work in terms of harnessing all of the worthwhile parts to it. From building your own package to upgrading to staying within a good budget, there are a lot of perks in favour of leasing a machine. After all, there's always the option that you can start out leasing, and then eventually buy your own machine. Or, you can stay leasing. What it comes down to with the idea of leasing is that you are going to help keep your business' operational costs to a minimum while having the freedom to upgrade and downgrade your copier and printer options depending on your business' needs
The thing is, when you look at the main points that we've talked about, the clear winner is leasing a copier. There are more pros than cons and there is a lot more within your control when you're looking at your office perks. That being said, there is one part of leasing that we haven't really approached yet, and that's finding the right company.
There are a lot of competing companies out there that want you to lease their copiers, and it's overwhelming to find the right one to help you out. The bottom line with any and every company that you choose, you need to make sure that you are getting your needs taken care of professionally. You need a company that is going to listen to you, respect you, and work with you to get the best deal.
One company that meets all these requirements is AAR Technologies. If you're serious about leasing office equipment or photocopier sales near you we are ready to work with you and help you come up with a printer and copier solution for your office needs.
There's a lot to be said for buying a piece of equipment and owning it outright. When it comes to a car or a house, we agree. But, this is a piece of your office that is going to need to change as your business does, and when you are leasing, you'll be able to have access to that change when you need it and where you need it most. So, give yourself that freedom by considering leasing your copier or printer.
H. NO. 2, GALI NO 1,
GANGA VIHAR, KHORA COLONY
Ghaziabad, Uttar Pradesh, 201010
India